Free Donation Pickup Service for Larger Items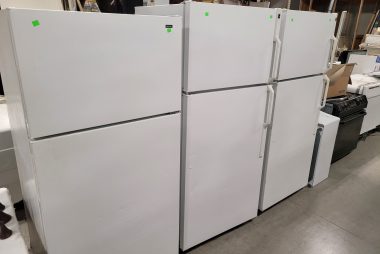 The Mankato ReStore offers a free donation pickup service of large items to be donated. The free service is offered on Tuesday through Thursday, within about a 15-mile radius of the ReStore (or farther for items of greater value). Please note the item limitations listed on this page. Call us at 507-388-6682 to schedule a free donation pickup or complete the form below and we'll contact you. Please send pictures to shawnw@mankatorestore.org.
Thank you for your interest in donating. Generally, we start by asking the following questions: Is the item in good working order? Do you have all the pieces? Would you want to put it in your own home, cabin, or shed? If so, please contact us for our free donation pickup service!
Note: The Mankato ReStore reserves the right to decline items not suitable for sale. Donated items scheduled for free pickup service must be in a garage, on driveway or at curbside, ready to load, when the truck arrives. We CAN NOT enter homes to pick up donations.

This form is NOT confirmation of your pickup time. We will call you to set up your pickup date/time.
Please note the limitations listed below for free pick up of large items.
Appliances
All appliances must be in 100% working order, clean and less than 10 years old to be suitable for pickup.
Cabinets
Full kitchen cabinet sets are preferred. Cabinets must be complete; no individual cabinet components (e.g. cabinet doors).
Doors
We do not accept commercial doors, mirrored closet doors, used shower doors or bi-fold doors.
Furniture
All furniture must be free of stains, rips, pet fur/hair, odors or significant blemishes. Furniture must be structurally sound -- not in need of repair.
Lumber/Trim/Sheet Goods
Denailed quality lumber and siding must be in 6-foot lengths or more; sheet goods, 1/2 sheet or more. No lumber with fasteners or rot or used vinyl siding. No painted lumber.
Items that the Mankato ReStore does not accept include:
Computers, clothing, televisions / electronics, cribs, mattresses, household items (e.g. dishes), commercial desks, old wood entertainment centers, fireplace inserts, oil-based paints, chemical solvents, storm windows, used shower doors.
All items for pickup must be on in a garage, on driveway or curbside, ready to load, when the truck arrives. We CAN NOT enter homes to pick up donations.