Donate to the Mankato ReStore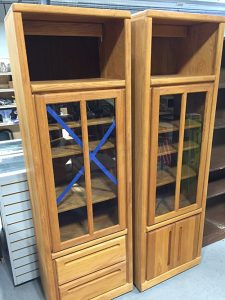 The Habitat for Humanity Mankato ReStore is a non-profit home improvement store and donation center that sells new and gently-used products and building materials. We need your donations. Individuals and businesses who donate appliances, furniture, building materials and more give items a second life. You also receive a tax deduction, and most importantly, provide funding to help build homes for those in need in our community.
We receive new and gently-used donations from individuals, building supply stores, contractors, home builders and property managers. Donations made to the ReStore are tax-deductible. All ReStore proceeds support Habitat's mission of providing affordable housing for those in need. Plus, you'll be keeping good, reusable items in use and out of landfills. Consider Mankato ReStore when you're looking to donate appliances, furniture, building materials and more.
ReStore Capital Campaign: Buy a Brick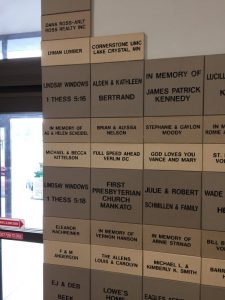 You can have a permanent impact on your community by supporting the Habitat ReStore Capital Campaign. By buying a brick, you are contributing to affordable housing in your community. You also help the Mankato ReStore's efforts at reducing the demand on local landfills and providing inexpensive home improvement materials to local homeowners. Brick donors' names are placed on the front wall of the ReStore, near the entrance.
4" x 8" bricks: $100 ea.  |  8" x 8" bricks: $250 ea.
Business donations of surplus product turn into affordable housing and a tax deduction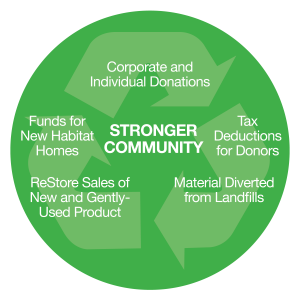 The ReStore is a great asset to contractors, demolition crews, property managers, retailers and anyone challenged with removal or disposal of building materials or surplus product. Business donations to the Mankato ReStore of mis-orders, scratch and dents, overstocks, discontinued items or a storeroom clean out offer tax deductions and reduced shipping and waste costs.
Support affordable housing – and stronger communities – in the counties of Blue Earth, Le Sueur, Nicollet, Sibley, and Watonwan
Reduce dumpster fees and return shipping costs
Free up employee time with Mankato ReStore's free pickup service or convenient receiving/loading dock
Receive tax deductions for donations to a 501(c)(3) organization
Get good, FREE! PR – the Mankato ReStore publicly recognizes business donations each month, including thanking companies through our Facebook page of more than 2,800 followers, as well as other social media
Business donations put the "store" in Mankato ReStore
Your donations help supply the Mankato ReStore with appliances, building materials, and furniture, which we sell to the public at a discount. All profits from the Mankato ReStore help fund Habitat for Humanity homes in our service area.
Please Call us at (507) 388-6682
We have learned from experience we cannot accept the following items:
Bathroom sink/ Vanity tops
Bi-Fold doors
Children's items or toys
Clothing
Commercial desks
Computers
Cribs
Entertainment centers
Exercise equipment
Hazardous materials
House hold items  ( E.G. Dishes)
Mattress, box spring, headboards and footboards
Medical equipment
Mercury thermostats
Mirrors with no frames
Musical instruments
Office desks
Oil based paints
Pianos and organs
Shower doors
Siding or long building materials
Storm Windows
Televisions/ Electronics
Textiles
Toxic chemicals